VITAL  is a complete food for ornamental shrimps caridina and neocaridina for everyday use, new version 2020. It contains a set of properly balanced essential fatty acids ( EFAs ): docosahexaenoic ( DHA omega-3 ), eicosapentaenoic ( EPA omega-3 ) arachidone ( ARA omega -3) -6 ) and nucleotides, vitamins, micro and macro elements. Ensures optimal shrimp growth and supports natural pigmentation patterns. In addition, VITAL has natural garlic and spinach extracts, increasing the resistance of shrimps to diseases.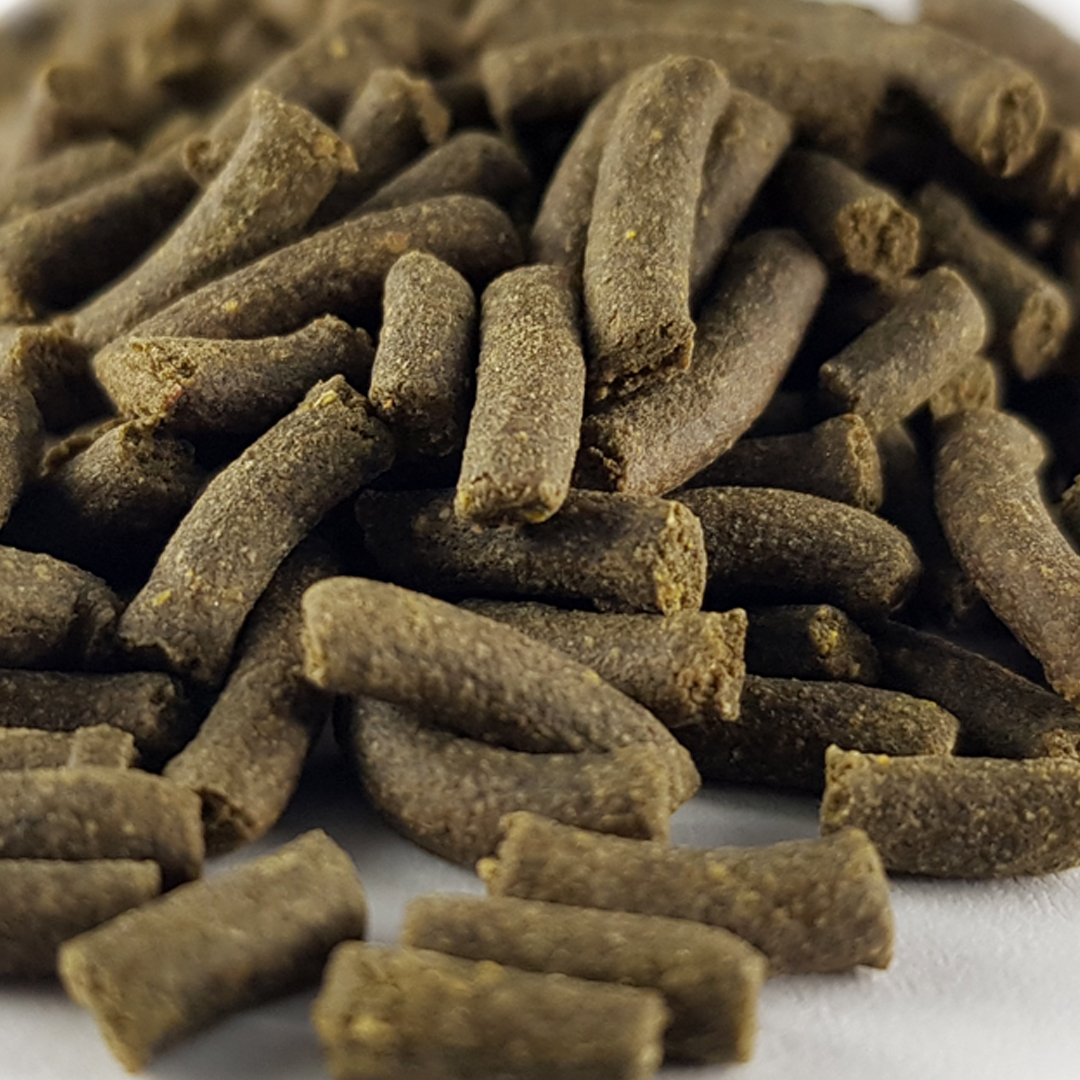 The special production process and the natural binding substances used ensure that VITAL food does not disintegrate in water (it does not contaminate the substrate) while maintaining a soft structure, easily accessible to shrimps for a long time.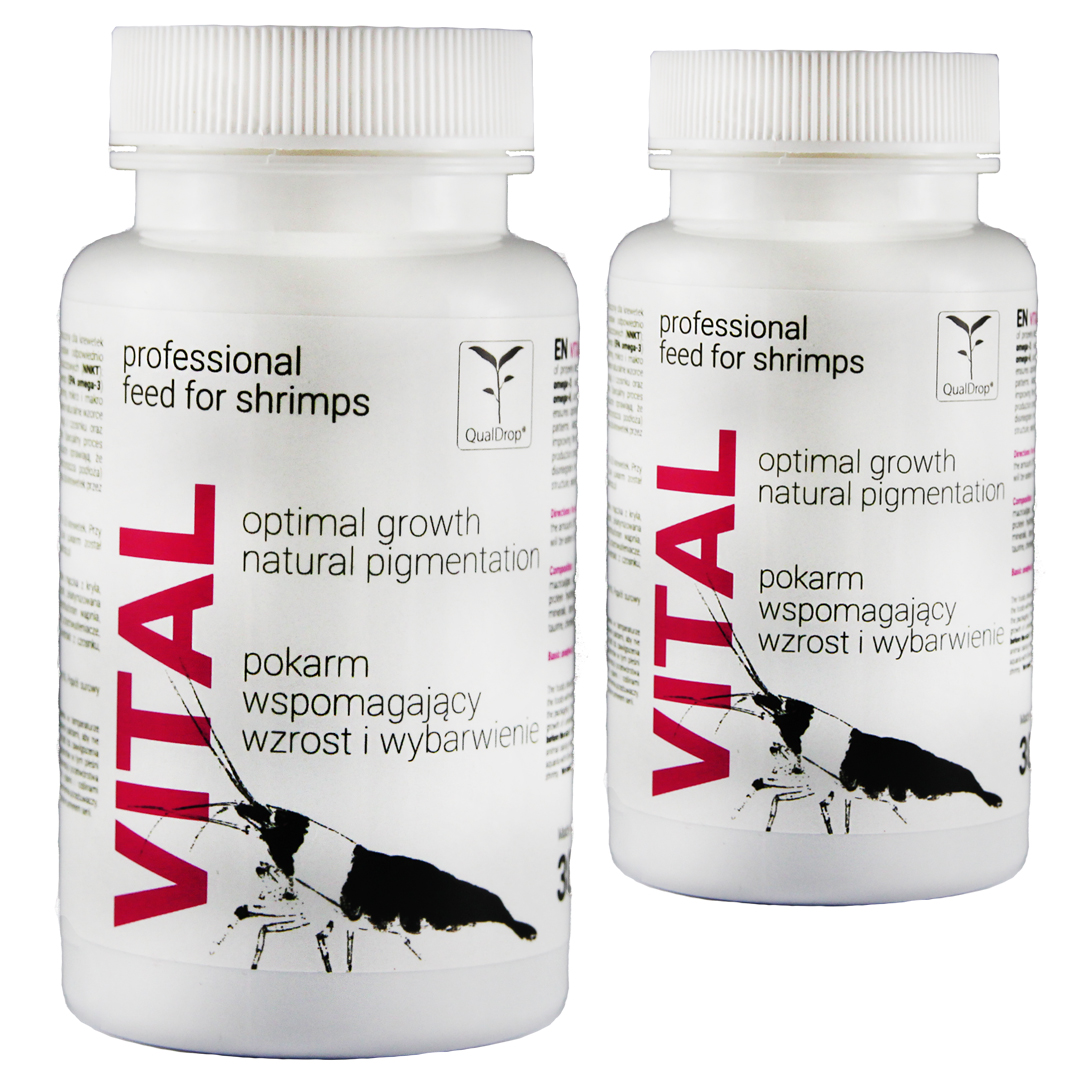 Ingredients: fish meal (super prime), squid meal, krill meal, sea macroalgae, algae (spirulina), wheat gluten, zeolite, gelatinized starch, fish protein hydrolyzate, calcium carbonate, calcium monophosphate, vitamins, minerals, soy lecithin, Sea Fish Oil, Antioxidants, Microencapsulated Taurine, Cholesterol, Astaxanthin, Garlic Extract, and Freeze-Dried Spinach.

Do you know that…
Our foods are produced with the use of the latest technology, incl. cold extrusion and microencapsulation. The production process guarantees the preservation of the nutritional value of the raw materials used and the microbiological purity. The structure of the food is stable, so it does not disintegrate in water and does not contaminate the substrate.
How to use: Usually 1 piece of about 1 cm for about 15-25 shrimps. For smaller amounts of shrimp, divide the portions proportionally so that the food is eaten within 24 hours.
Available packages: 10 g, 30 g and 320 g.
The product is available for order in our store.
Additional information:  Foods are of European origin and meet all the requirements of the European Union regulations. Our company has an entry in the Register of Feed Entities under the number PL2466111p.
All rights reserved © Qualdrop 2020. Copying reproduction and use of some images and descriptions without permission is prohibited.
All rights reserved © Qualdrop 2020. Copying, reproduction and use of some photos and descriptions without permission is prohibited