The AquaEL Thermometer Link is an important new development in the progress of aquarium monitoring tool. You may have heard of 'wireless' thermometers before but these consist of little more than an LCD display with a wireless probe but this new device from AquaEL is the real smart thermometer that aquarists deserve in the 2020s.
The operation of AquaEL's Thermometer Link is not very complicated – a small USB-powered hub is connected to a wired temperature probe with all of the data being reported and logged on the Aqu@rium smartphone app. With the AquaEL Thermometer Link you can register minimum and maximum temperatures as well as graphing the logged temperature for at least a week, and it can also send alerts to your smartphone should the temperature exceed user's presets.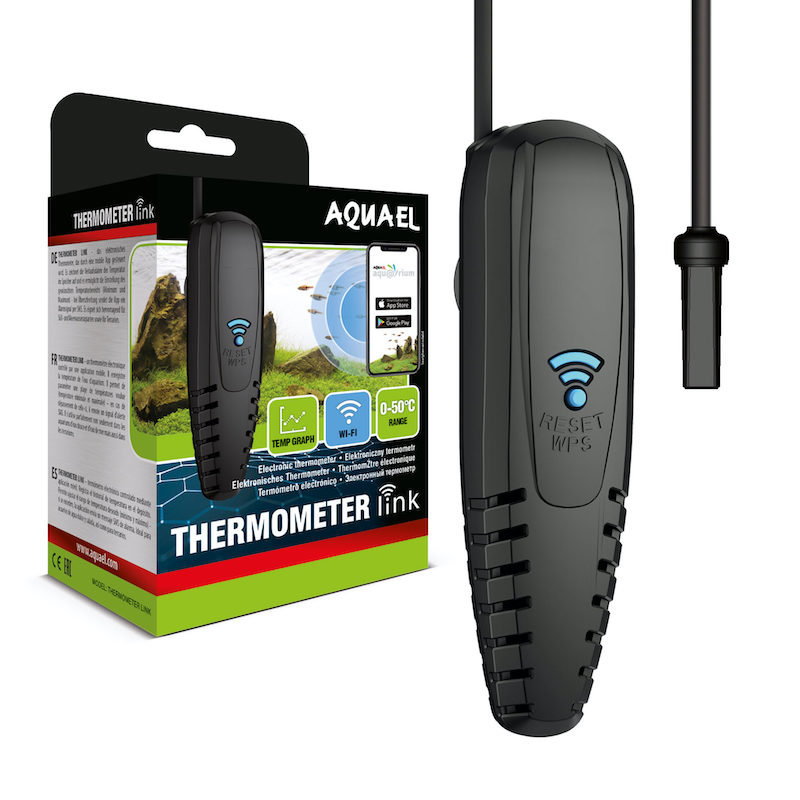 The Thermometer Link is one of a handful of AquaEL products which connect to their controlling software so presumably, you can use the wireless thermometer to turn heating and cooling devices plugged  into the AquaEL Duo Link smart outlets. The new smart thermometer from AquaEL is primarily a product intended for the European aquarium market where they should cost just shy of 40€ if you can get yours hands on one.
That price is not unreasonable but with the Internet of Things in full swing and infiltrating all many of home products and devices, we really hope to see even more connected aquarium products like the AquaEL Thermometer Link. Hopefully this is a sign of things to come because we can't wait until a decent standalone wireless pH monitor with logging functions that works well can be had in the neighborhood